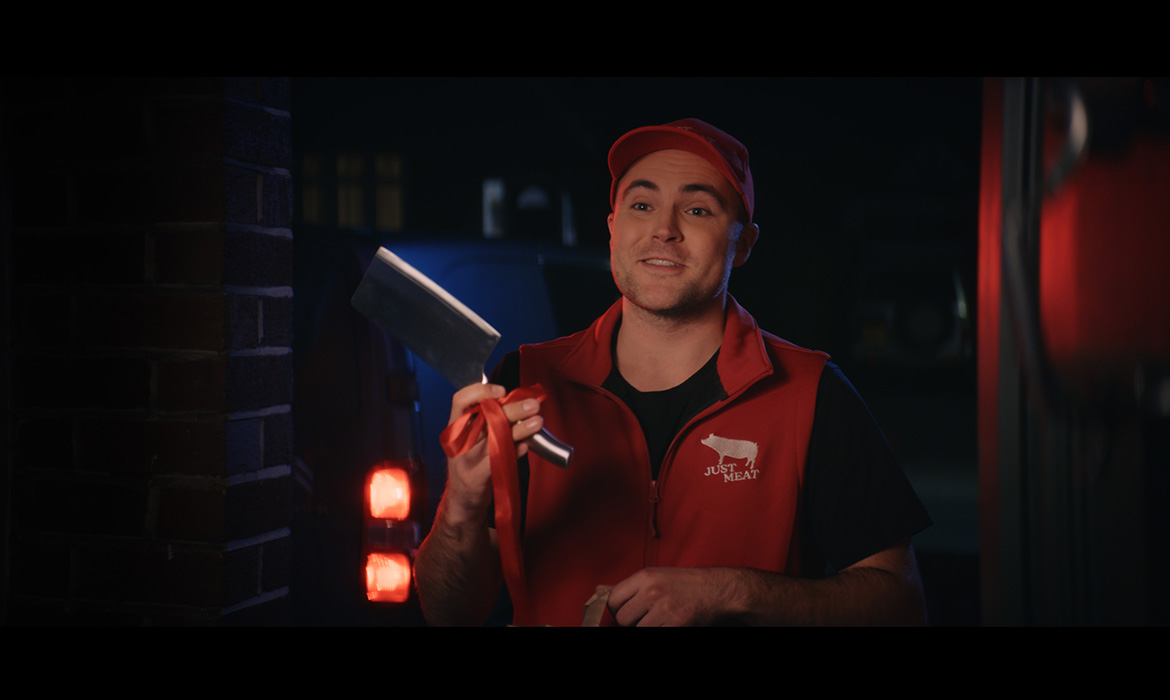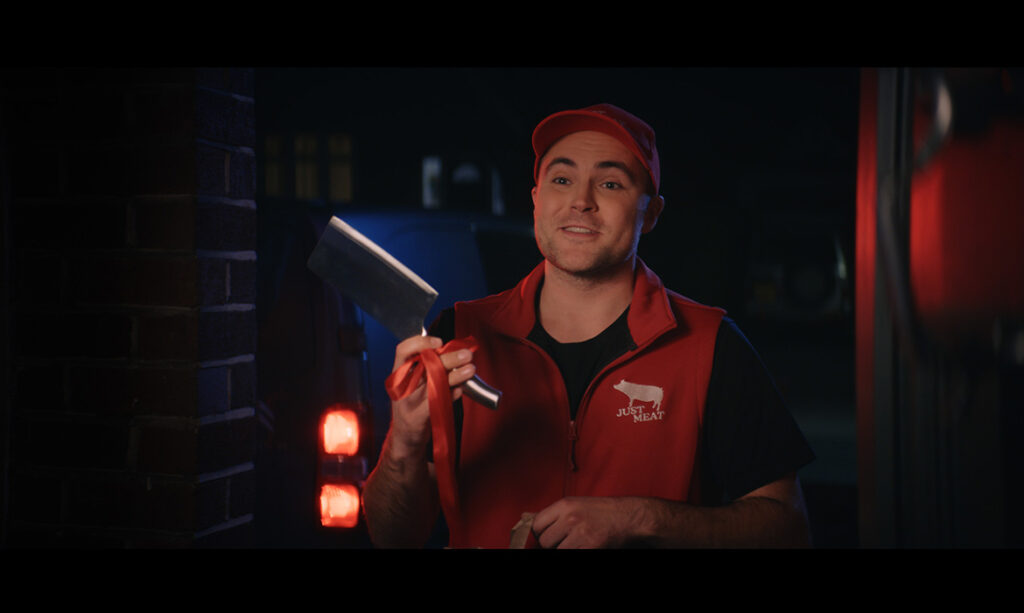 Mostly Media are pleased to be launching Viva!, the UK's leading vegan charity's first ever TV commercial on Channel 4.
With a key launch spot in last nights 'The Great Cookbook Challenge', Viva!'s new TV advert features a young couple deciding what to order through their delivery app, 'Just Meat', ending with an uncomfortable decision to make – the solution is of course to try vegan!
Speaking about the TV advert, Viva! Founder and Director, Juliet Gellatley, says "To be a catalyst for change we recognise that we must stay ahead of the curve with our messaging, to have the biggest impact and reach as many people as possible.  By broadcasting our first ever vegan TV advert on mainstream television, we're hopeful we can give veganism the airtime it needs!"
With a 'Kale'-to-action to try vegan, Viva! have pushed the boundaries with their 'Takeaway the Meat' advert, all made possible by raising money via Crowdfunder and generous donor matching to produce a high-quality commercial and buy effective TV airtime.
Stuart Smith, Managing Director at Mostly Media, says "Working alongside the campaign team at Viva! to bring veganism to mainstream TV across a network like Channel 4 that inspires change, has encouraged discussions within the office to reflect on our own food choices.  This is the kind of impact we want to achieve for Viva! to reach consumers and trigger conversations on replacing meat-based meals at home with vegan alternatives."
Credit to Skylark for producing such a brilliant TV ad.
See the ad for yourself across the C4 network and All 4 throughout the rest of February.
For the latest from Viva! Go to viva.org.uk
Happy New Year from Team Mostly!
We're starting the new year from our shiny new offices in Bath!  At the end of last year we left our home of over the last 5 years, renting at the brilliant Glove Factory in Holt, and moved to central Bath.  We employed McFeggan Brown to carry out our office refit, who did a brilliant job completing just in time for Boris to ask us to work from home.
A huge thank you to McFeggan Brown for giving us such a fantastic new home – we can't recommend them highly enough.  Once Boris gives the all clear, we look forward to putting the kettle on and welcoming you to The Boiler House.
It's no secret that TikTok has been rapidly gaining popularity in recent times, offering viewers a variety of short form mobile video clips catered to their interests.  The latest TikTok stats show that it has around 689m active monthly users globally.  Although TikTok is still a relatively new platform, it is now starting to gain trust as an advertising method by marketers.  So, what does TikTok offer in the way of advertising?
TikTok's news feed is known as the 'For You Page', and this is where all of the video clips catered for the user are viewed.  Adverts take an integrated approach by coming up as one of the videos within a user's for you page.  This means it appears amongst content that the user is already interested and engaged with, meaning there's a higher chance of them being more tuned into the advert for when it appears.  In terms of the type of content seen, TikTok is known for its entertaining and creative approach to social media.  TikTok emphasises how if you want to create advertisements for this platform, you've got to throw away all you know about social media advertising, as what is applicable to platforms like Facebook and Instagram isn't necessarily applicable to TikTok.  TikTok video ads are typically more fun, entertaining and creative.  They aim to appeal and relate to the users on the site who are ultimately looking to be entertained, and so to get more views and clicks, you need to adapt your marketing creatively to fit in with this.  The main demographic is the younger generation, whereby 41 percent of TikTok users are aged between 16 and 24.
TikTok World aired on the 28th September, showcasing new and upcoming advertising strategies being implemented.  One of which is TikTok shopping, offering a range of new ways to advertise products in-feed and on an account's profile, including dynamic showcase ads and collection ads, beginning to broaden the way you can advertise.
So, if you're working on a digital campaign that aims to target a younger audience in a way that makes a difference, TikTok is a potential option going forward.  TikTok World conveyed how TikTok ads are 23% more memorable than TV ads and the app itself is now the most downloaded worldwide.  With its popularity and effectiveness still only increasing, TikTok for advertising should definitely be on your radar.
If you're interested in finding out more about TikTok, call our digital team on 01225 302270.
Rhianna Williams, Media Planner/Buyer
Multi award winning speciality roaster, Union Hand-Roasted Coffee, is embarking on its first major above the line advertising campaign this November.  The brand is targeting Londoners across the tube network, promoting its sustainably sourced speciality coffee, which is roasted fresh to order and delivered direct to your door.
Union Coffee was founded in 2001 on the principle of marrying high quality speciality coffee with responsible sourcing, making coffee better for everyone from drinkers to farmers.  Union were one of the first roasters in the UK to trade directly with coffee farmers and in 2017 won The Queen's Award for Sustainable Enterprise for their pioneering sourcing model.
The brand has a simple mission to spread the joy of speciality coffee from Baristas to fine restaurants through to home brewing enthusiasts.  The campaign will encourage consumers to enjoy better, fresher coffee at home and experience the incredible range of specialty coffee, all small batch roasted at Union's East London Roastery.
Kerttu Inkeroinen, Marketing and E-Commerce Director, said 'For 20 years we've been championing ethical sourcing and craft roasting to improve the quality of coffee and livelihoods, and we know that by scaling up our model we can drive a positive change for all.  We've seen a huge surge on demand for better coffee at home in the past years, and want to help London commuters discover the joy of speciality coffee and start a fresh coffee revolution!'
Stuart Smith, Managing Director at Mostly Media, said 'To be working with a brand that has always had such a strong value set is simply fantastic.  We explored many routes to market that would not only introduce as many coffee drinkers as possible to Union products but also balance the need to tell the story so consumers could really understand what makes Union a very special company.  We are excited to see the results.'  Creative for the series of four ads was by Mr Skills and Co.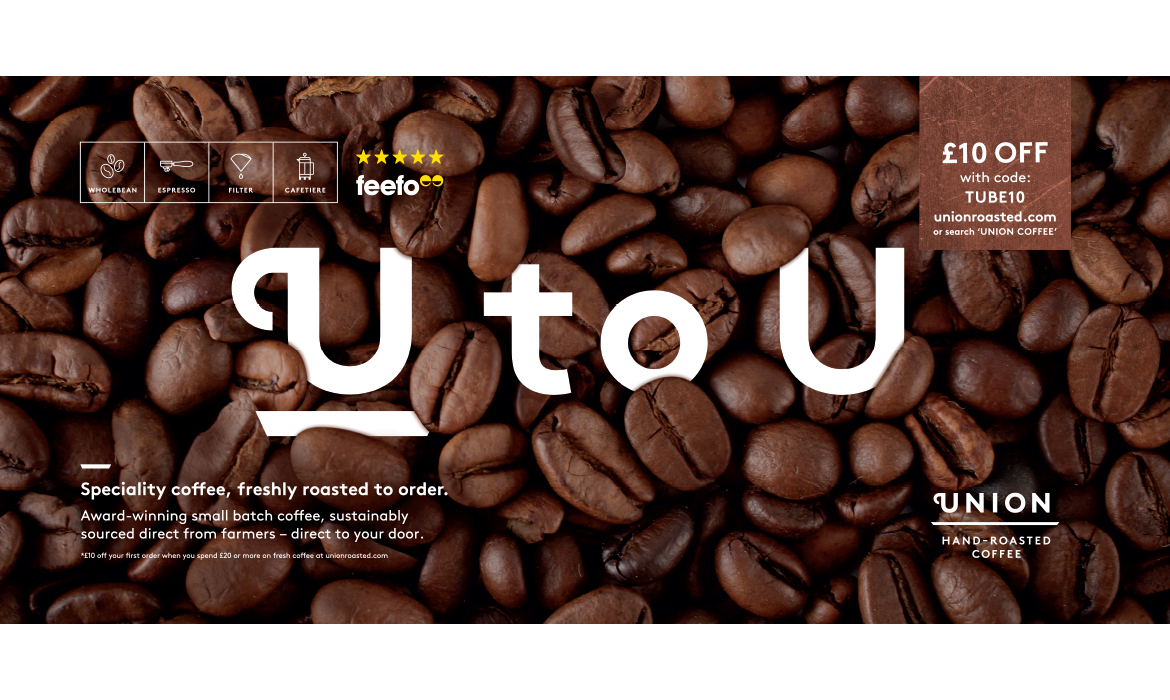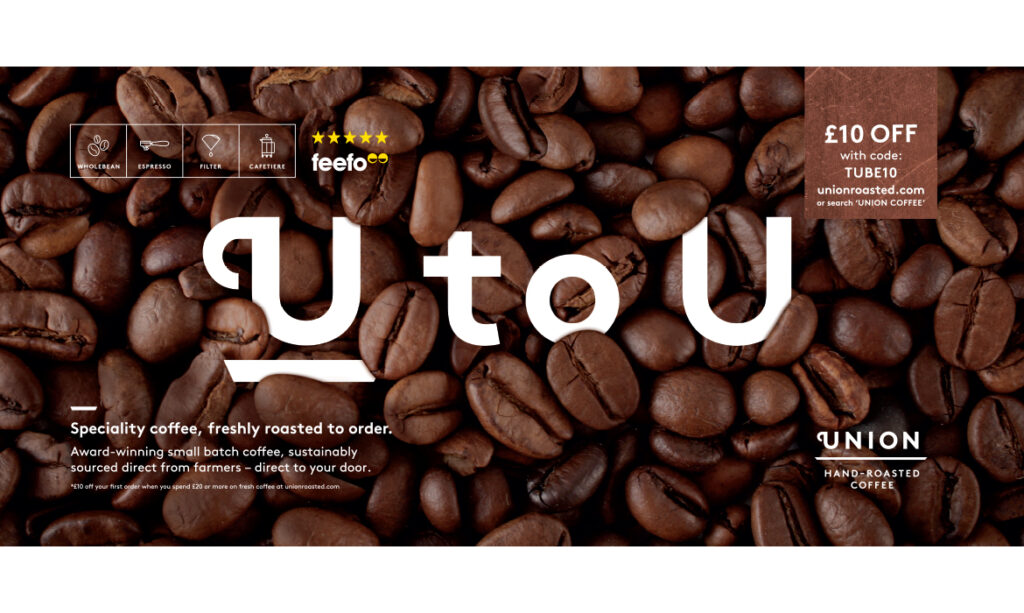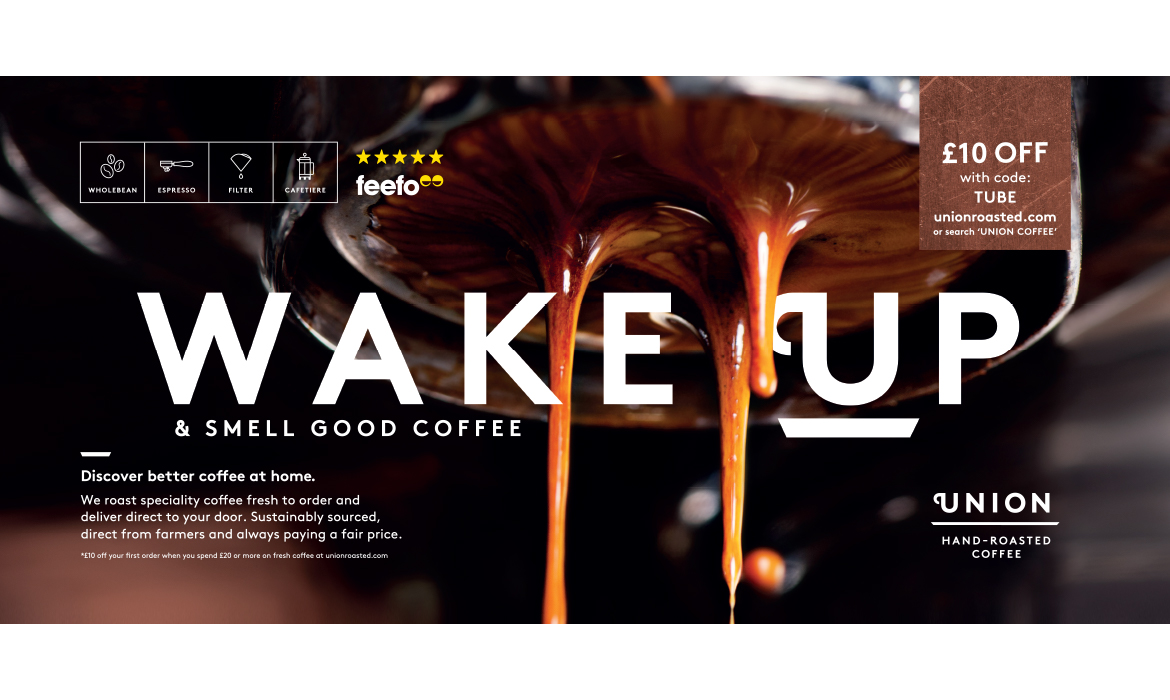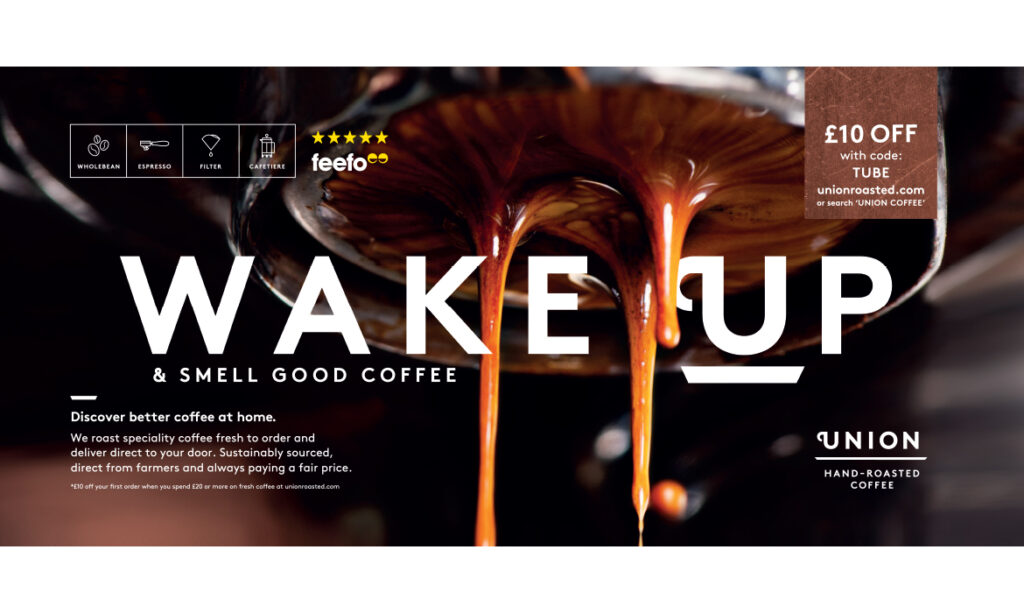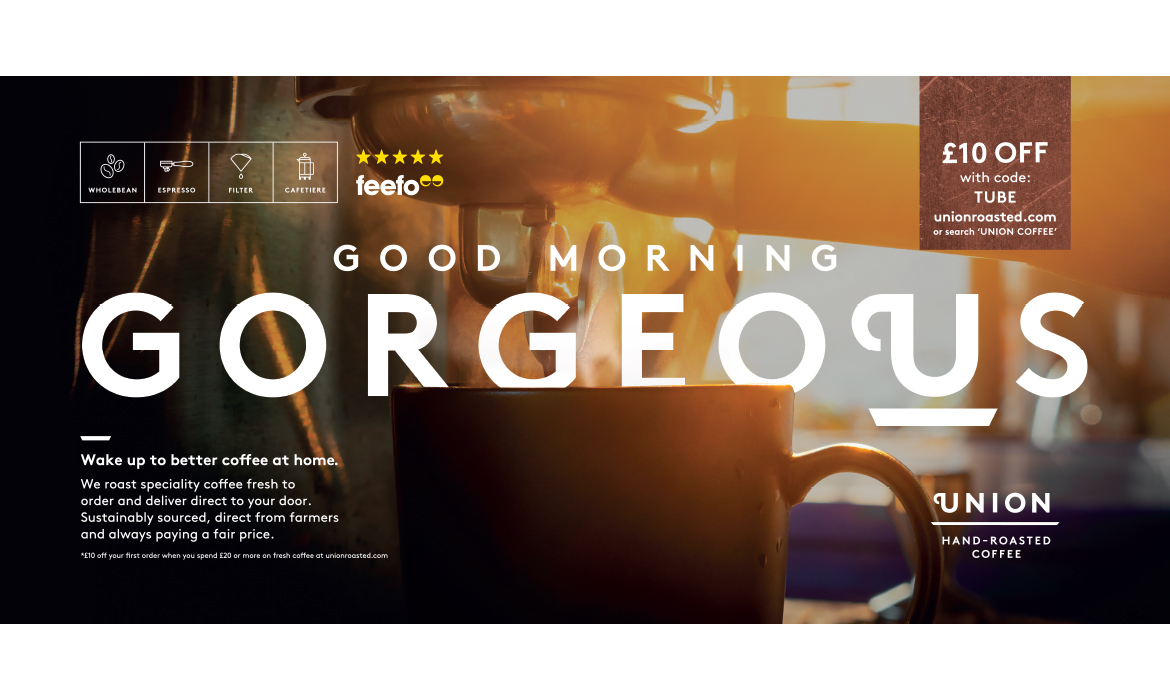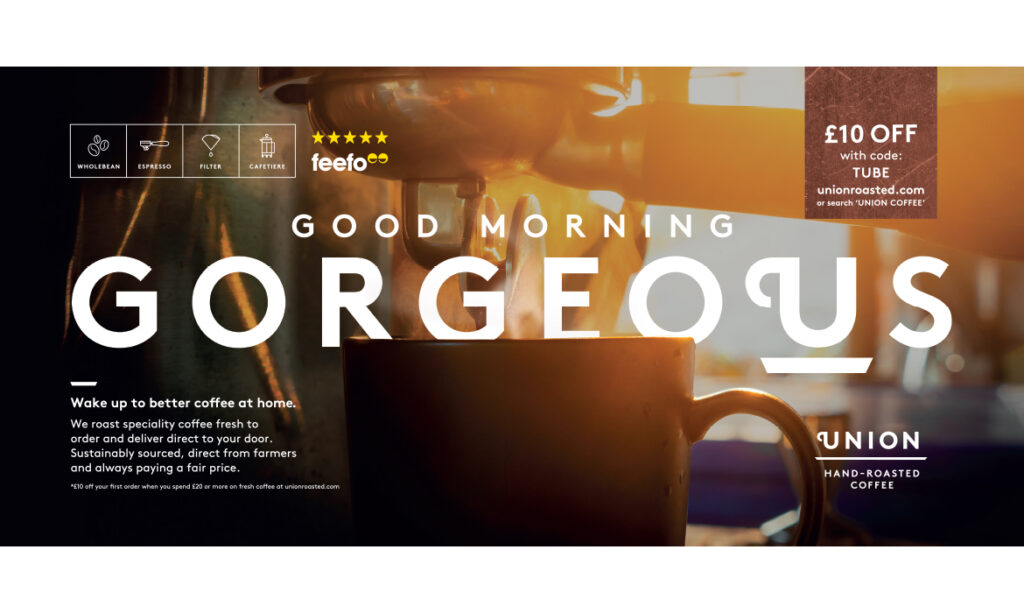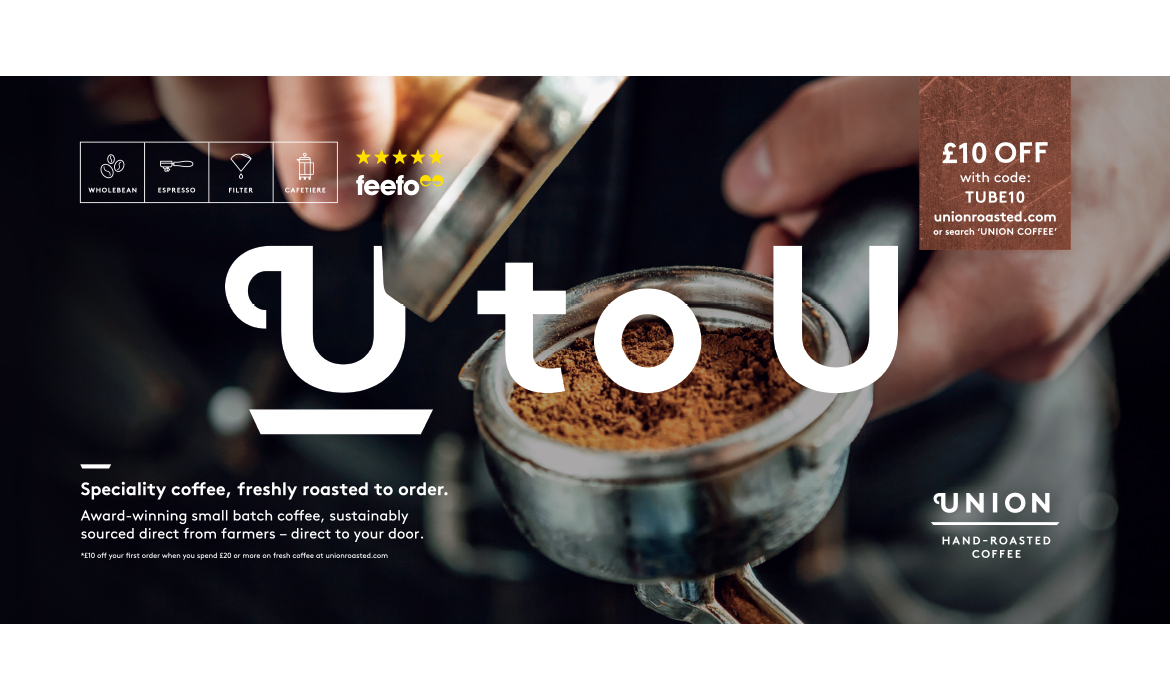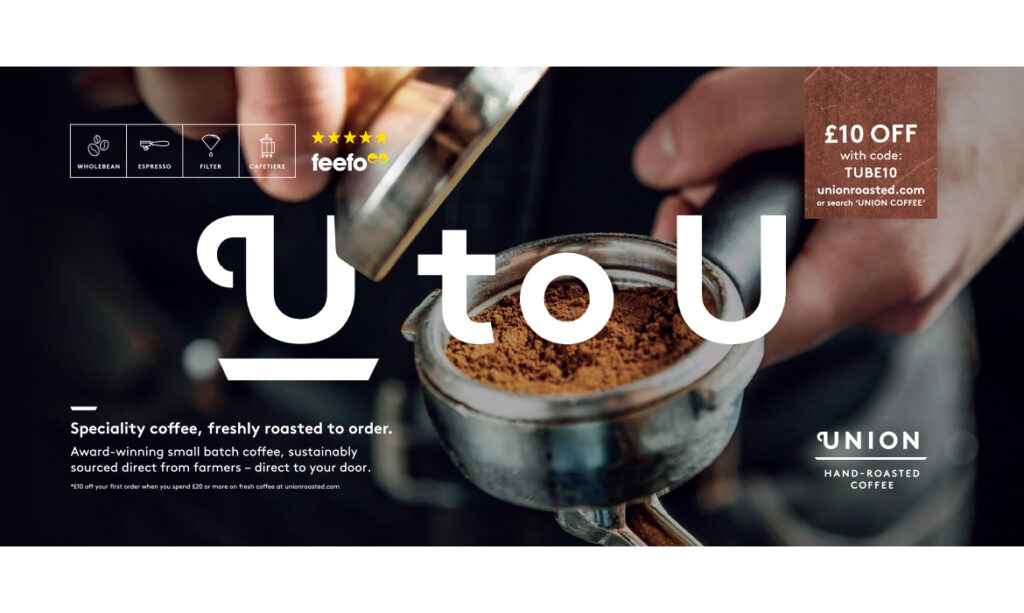 An extract from our latest Word On The Street newsletter…..
Marmite – the spread that the nation has grown to either love or loathe.  In recent years, we have seen Marmite truly embrace its unique identity and create mind-blowing products that continue to divide public opinion.  However, Marmite have decided to muscle their way into the pubs with their latest collaboration by teaming up with Camden Town Brewery to produce a limited-edition ale.  The limited- edition ale blends together smoked Rauch malt, pilsner, Munich and Perle hops from Camden Town Brewery's famous Hells Lager with the addition of Marmite as the final, but arguably the most vital ingredient.  Will you be rushing to try it?
The immediate reaction on social media was divided.  Within quick precession, the public either loved it or hated it, just as the marketing team at Unilever would have predicted.  With the original video post on Camden Town Brewery's Facebook page experiencing an increase of 238% in overall views, it's clear that the collaboration has got people talking – a key reason why collaborations are often made.
However, brand collaborations have not always guaranteed a desirable outcome and often leave a sour taste in the mouths of consumers.  An example of this has to be the collaboration between KFC and Crocs back in 2020; in an attempt to capitalise on the unique reputations of both brands, the shoe manufacturer decided to join forces with good old Colonel Sanders and disrupt the fashion scene.
Though the collaboration sold out in quick succession, the purists of the fashion world questioned whether this was right for the industry, believing that it would create a trend of other major corporations trying to do similar projects.  Needless to say, Crocs were not deterred by this and have continued to collaborate with a variety of celebrities and brands following the success of the KFC collab, with US dressing giant Hidden Valley producing a special 'Ranch Dressing' product.
The question we will leave on your lips, just like the bitter taste of Marmite, is this – has this collaboration achieved what it has originally intended?  Ultimately, both brands have increased exposure across different markets and created a storm that hopefully will translate to a profit for Camden Town Brewery.  Not only does collaborating with the right brand increase another brand's credibility, but it also places a brand into that brand's audience and brings new customers to the plate.  Who knows if this is the start of a long-term collaboration between Unilever and Camden Town, but it's highlighted why we should all at least consider brand extension.
Mitch Thorngate, Media Planner/Buyer
We were shortlisted in the Alliance of Independent Agencies Awards for Best Use of Media for our campaign work for thortful, and we won!  We are so proud of our team and wish congratulations to all the other winners.
Details of the awards can be found here